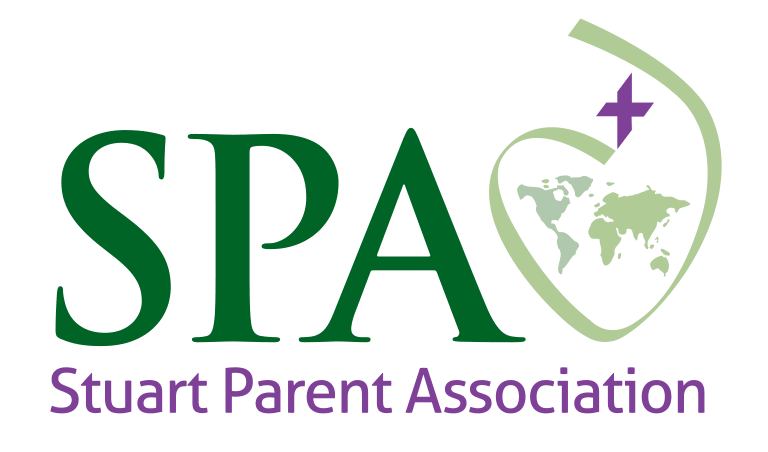 Stuart Parent Association News for November 5, 2020
Welcome to the Stuart Parent Association newsletter!
Your weekly source for news, events and programs hosted by SPA.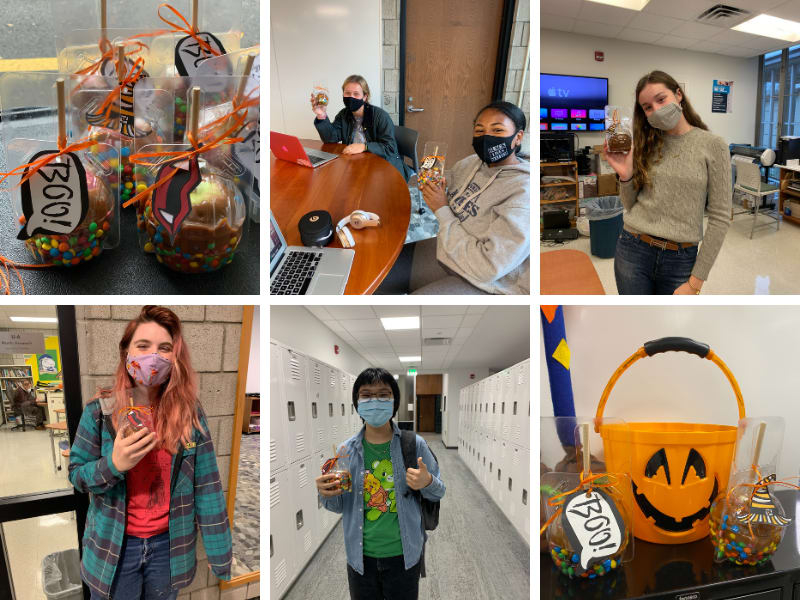 Random Act of Kindness from SPA
On October 28, the Upper School girls celebrated Fall with their first Random Act of Kindness. Each student was surprised with a wrapped caramel apple during Gouter. SPA volunteers also delivered the caramel apples to the homes of students that were designated as virtual learners.
A specials thanks to the following Upper School parents for coordinating this special Gouter:
Leah Klein
Ludwig Zebrauskas
Maura Nester
Noel Ix
Sandy Scarlatella
On behalf of the Upper School Outreach Committee and SPA, we would like to thank the entire Stuart community for your generous donations of coats, gloves, and scarves.
The collection resulted in 200 coats being donated. Items were delivered to St. Charles Borromeo Church and will benefit those in need through Loaves and Fishes.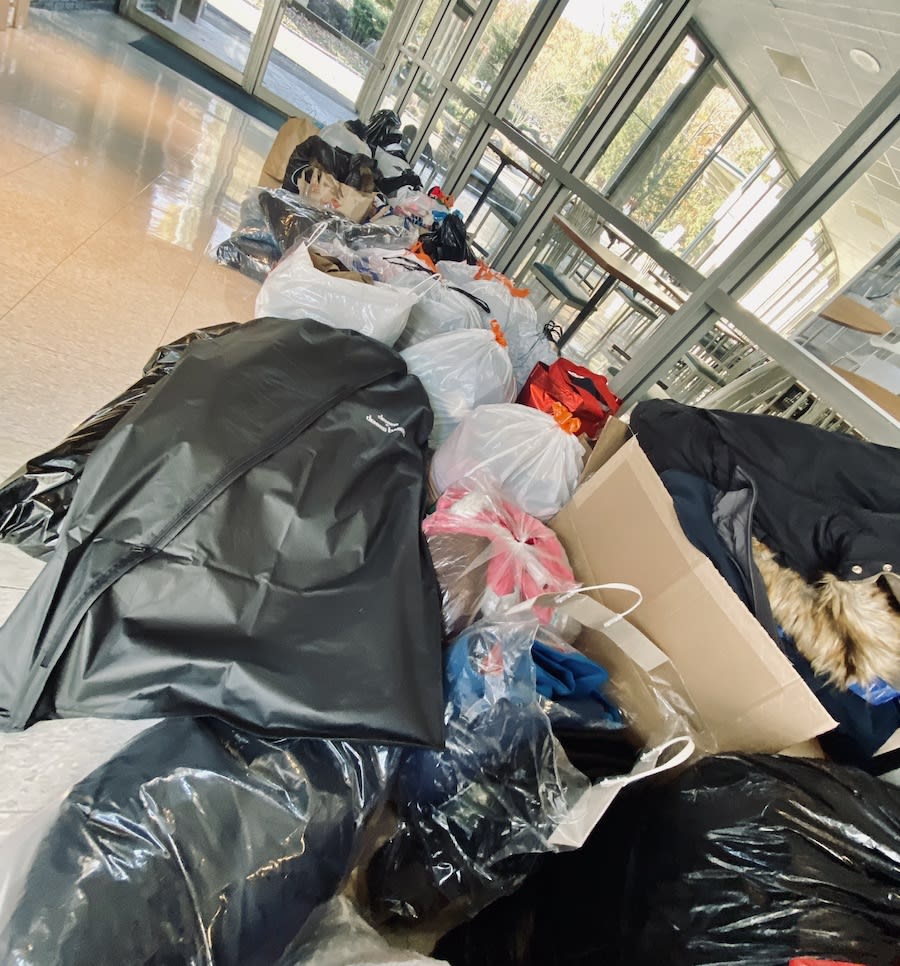 November Book Club for Enough As She Is by Rachel Simmons, Nov. 11 at 7:00 PM
Let the literary conversation begin! As a follow-up to the talk with Rachel Simmons on September 30, we are pleased to invite the Stuart community to our inaugural virtual book club discussion of Enough As She Is on Wednesday, November 11 at 7:00 PM. In the book, Rachel shares her expertise as a leadership development expert, her teachings of girls and women skills to build their resilience, amplify their voices, and own their courage. We look forward to seeing you on the 11th for a lively interactive discussion! Click here to register.
Princeton Common Ground Lecture, Nov. 12 at 7:00 PM
Princeton Common Ground (PCG) is proud to host Dr. Marc Brackett, founding director of the Yale Center for Emotional Intelligence and Professor in the Child Study Center of Yale University. Marc will be discussing his book, Permission to Feel: Unlocking the Power of Emotions to Help Our Kids, Ourselves, and Our Society Thrive. Supported by compelling research and powerful stories, Brackett outlines a blueprint for understanding emotions and using them wisely so that they help, rather than hinder, success and well-being. Please join us for this interactive live webinar on Thursday, November 12 at 7PM moderated by Peter Quinn, Head of School at The Peddie School. Click here to register.
Virtual Terra Cotta Workshop, Nov. 14 from 10:00 AM to 12:00 PM
Stuart Parent Association invites you to participate in an annual Stuart family tradition. At a Terra Cotta Village Workshop, each family will make their own beautiful little house out of red clay to display in their home for the holidays. Join us on Saturday, November 14, from 10:00 AM to 12:00 PM for this virtual event. Register online at stuartschool.org/terracotta.
Pick-up time:* Friday, November 13, 2020 / 2:30 PM to 5:00 PM
Drop-off time:* Monday, November 16, 2020 / 8:00 AM to 8:30 AM
*An email will be sent prior to the event with more details.
Join Zoom Meeting
https://us02web.zoom.us/j/83118193027?pwd=Y3hKOEtaRDU3L0VIcGo4MUZaN3NVQT09
Meeting ID: 831 1819 3027
Passcode: 0bq8Vr
Advent Reflection, Nov. 29 at 4:00 PM
Advent in 2020: Expectantly waiting for hope, love, joy and peace.
The season of Advent is a reflective time for many Christian denominations, as it is time for preparing for the coming of Christ in Christmas. Join us for a family friendly history of advent, and an introduction to and demonstration of the practices surrounding lighting an advent wreath. Advent is a season that celebrates meeting darkness with light, learning patience amidst chaos, and finding peace in turbulent times. Let us spend the final month of 2020 preparing to meet the New Year with hope, love, joy, and peace.
To register for the Advent Reflection and purchase Advent candles and a gold tone wreath holder, please click here.
Join Zoom Meeting
https://us02web.zoom.us/j/86765618698?pwd=aCtObk9USzFaUkhVQ2lMRlgzUUpOUT09
Meeting ID: 867 6561 8698
Passcode: KpMi5G
Holiday Wreath Decorating, Dec. 5 from 1:00 to 1:30 PM
All Stuart students are invited to participate in a Holiday Wreath Decorating Event on Zoom! Lower School Head, Christine D'Alessandro, will demonstrate how to decorate a fresh and festive holiday wreath. Submit a photo of your finished wreath to news@stuartschool.org to enter into a gift certificate giveaway to the Stuart Book Bag! Alongside your photo submission, please designate which category you would like your wreath to be entered into. Click here for more info and how to register.
EC & LS Santa Breakfast and Gingerbread House Competition, Dec. 6 from 11:00 AM to 12:30 PM
One of the most beloved holiday events of the EC & Lower School will be held virtually this year as we celebrate "Holiday Dreams Unlocked." Children will meet a few surprise visitors, enjoy a festive take home craft, and unlock their creativity as they decorate and showcase their ultimate holiday dream house. Register by Monday, November 23. Click here for more info.
Contact SPA
Jennifer Teaney, President
jenteaney@gmail.com
Join the Facebook group
Stuart Country Day School of the Sacred Heart
1200 Stuart Road, Princeton, New Jersey 08540
609.921.2330 l www.stuartschool.org